Being Human, Being World: An Online Pilgrimage
with Stephen Busby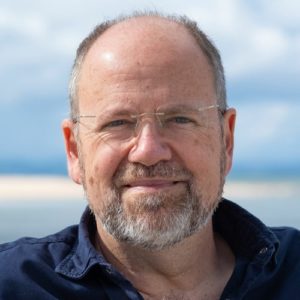 Part 1. Exploring Subtle Reality:
Foundations of Inner World-Work
How are you called to live, to love, and to contribute with others?
What is the greater invitation in bringing more of who you are becoming, now, into our world?
Join me in a pilgrimage – an inner journey of discovery and revelation.
Understand that who you are is not rooted in your physical reality, and that your smallest actions – your thoughts, your feelings, all your choices, are impactful, and in inner ways may be directed to immense effect in your outer physical lives, throughout your world. Choose to enter into your life, into your world, from the inside, and to inquire there with others where things are not ordered, not present or flowing in ways you would wish, and you learn to discern potential and possibility in the midst of what for you is outer disorder and collapse. You learn together to bring forth into your physical reality those worlds waiting within you, those for which you are here.

Guidance for Life on Earth: Teachings and Practices from Inner Guides
The pilgrimage will be in three parts. Our focus in this Part 1: Exploring Subtle Reality will be personal and relational, laying the foundations for inner world-work. Later, in the subsequent parts – Part 2: Engaging with our World, and Part 3: Bringing Worlds into Being, we will explore the shared realities and worlds ready to emerge through us.
Inner World-Work
In Part 1 we will learn to deepen our world-work, our capacity and potential for transformative inner work as part of the unfolding of our world.
As we unpack and apply the material in the Guidance for Life on Earth series of books, you will be supported in:
Anchoring and integrating the core principles in your daily life,
Co-creating with others of like-mind and heart a community of inquiry and practice,
Invoking and embodying a higher consciousness that is already yours, deep within.
A pilgrimage is a journey, often into an unknown or foreign place, where a person goes in search of new or expanded meaning about their self, others, nature, or a higher good… [Wikipedia]
This is what we will explore in Part 1 (our syllabus):
Ecologies of the interior, opening to inner worlds

Invocation, intention, attention, and alternate focus
Inquiring into belief, habit, and perceptual filtering

Working with subtle energy and context

Vibrational resonance and energetic investment
Feeling capacities and coherence

Cultivating relational space

Receiving self, other, and world; who is here?
Opening to subtle informational fields and streams

Presencing energetic patterns and imprinting, healing

Symptoms and layers; resonance and reading
Fragmentation and energetic residue; compensatory behaviours (addictions)

Clarifying the vessel, and activating higher-order capacities

Shifting perception, opening to complexity
Choice points and probabilities; alternate realities and timelines

Embracing life

Learning through lifetimes; curricula and purpose
Embodying inner action; creatorship and remembering
This is how we will work together in Part 1:
Starting 2 May 2023, a series of nine online meetings with me on alternate Tuesdays, mornings in North America and evenings in Europe. These will include guided inner practice and focused teachings, shared reflection, group breakouts, space for Q&A, and suggestions for further practice by yourself and with others.
Your own small-group practice calls between our Tuesday meetings. You will meet with two or three other participants at times to be agreed between you, to explore and apply the principles together.
Personal inner work, following some pre-recorded guided suggestions that I will share with you during the weeks between our meetings.
In addition, these options…
Every Sunday you're welcome to join me and others in inner space, offline, where we will rest together, listening within, in nourishment of our deepening work.
I will offer some dedicated Q&A audio-calls between our regular calls, covering additional themes arising. Some of these will be scheduled, while others are likely to be more spontaneous.
You are welcome to bring your inquiries and experiences to the Facebook-group page for the wider field of this work. I will respond there, as will others, and I will seek to integrate what you bring to the page into our material.
I will also encourage you to offer and host your own occasional open calls, where others here may meet with you to inquire into topics that are especially alive for you.
Finally, I will host a week-long residential retreat in Findhorn, Scotland, for a small group of pilgrims who wish to deepen and practice with me as we complete this first part of our journey. This retreat will start on Friday 1 September 2023, and more information is below (see FAQ).
This is when we will work together:
The dates of the group calls with me on alternate Tuesdays – in May: 2, 16 and 30, in June: 13 and 27, in July: 11 and 25, and in August: 8 and 22. If any of these dates change then I will provide you with as much advance notice as possible. All calls with me will be audio-recorded.
The time of our calls on alternate Tuesdays, as well as the dedicated Q&A calls – in North America will be at 9am Pacific, 10am Mountain, 11am Central, 12 noon Eastern; in the UK and Ireland at 17h; and in Central Europe at 18h.
Our offline inner space on Sundays will last for around 20-30 minutes, beginning in North America at 10am Pacific, 11am Mountain, 12 noon Central, 1pm Eastern; in the UK and Ireland at 18h; and in Central Europe at 19h. You may experience our energetic container – our group – as especially present to you at any time on Sundays, so may wish to focus your practicing then.
The cost of this Part 1 of the pilgrimage:
In exchange for around 30 hours with me of teachings, dialogue and Q&A, as well as pre-recorded guided practices, I'm offering a sliding scale – between £ 400 and £ 900 UK pounds (GBP) according to your ability to pay.
Please pay either in the mid-range if you can, unless your income or means are very reduced, or in the upper range if you are able to support me in further expanding the field of my work, including the parts of my work for which I ask no payment.
If you are unable to pay at the lower limit, email the address below in How to Register, describing your situation and with an offer of what you can afford. I will reply and seek to include you in our journey.
Yet we do not need to go to the edges of the earth to learn who we are, only the edges of ourself. [L.M. Browning]
---
Listen to me responding to questions about the pilgrimage:
---
Answers to possible questions (FAQ):
Why are there three parts to the pilgrimage? Do I have to sign-up for all of them?
To cover all that I'm being guided to share in one go would be too much for some people, including me. These three parts are steps in an inner journey. Registration here is for Part 1 only; you won't have to sign up for Part 2 or Part 3 if you prefer not to.
If you are unable to join us for Part 1 and you wish to join afterwards, you are welcome to apply to participate in the subsequent part(s). You will be asked for an additional payment to cover the cost of the earlier recordings which will be provided as required listening before you begin. Part 1 is foundational to all our work, and a coherent group-container is important, where everyone is aware of the ground being covered.
When will Parts 2 and 3 be offered?
This will depend on how far we are able to travel in Part 1 and on what we discover there. Perhaps in autumn of this year.
What are your requirements? I'm not sure if this is for me, or I'm not familiar with all your work. Can you advise?
Requirements: You should have some familiarity with Book Two or Book Three of Guidance for Life on Earth. You don't have to read these in their entirety. It is important however that you be familiar with the approach to inner reality and the language used. The more you read or explore in the books the better you will be prepared for the pilgrimage. If you are new to the books then please begin reading before our first call.
Whether this is for you: You're here because you support the evolution of consciousness through the choices you are prepared to make in your life. As you affirm this, you may sense some kind of summons inside, perhaps in ways that don't make sense, for instance in terms of your availability, resources, or appetite for online work. If you feel called to meet with others on behalf of our world, and to develop yourself in this way, then this work is for you.
What if I'm not advanced enough to be with others who are more experienced?
However you rate yourself, the belief that you're more than, or less than, or that rating is any indicator of who you are, makes for a great inquiry, because so fundamental to our societies and norms. You'll find people here of varying experience and familiarity with the language, teachings and practices. If you trust yourself to be here then you can count on being with people and in circumstances precisely right, in perfect timing and ways. You are welcome here!
How long will the group sessions with you last? Do I have to stay until the end each time?
The Tuesday calls with me will last from 2 to 2.5 hours each time, including a break. The occasional Q&A audio-calls will probably last around 1 to 1.5 hours.
You don't have to stay until the end of a call if you're unable to, and can listen later then to the recording. It is helpful for our work as a group that you are there at the beginning of our calls, though I understand that may occasionally not be possible. All audio recordings will be made available to download.
Will I have to be on-screen?
Showing up and being visible to each other (on gallery-view) supports us in cohering the field and deepening our work together. Fine if occasionally you're not able to be on screen. The Q&A calls will be audio only.
How will the practice groups work?
The material we'll be covering is sourced in such a way that it is activated through exploration and practice with other people, in simple relational ways, helping you to integrate at least some parts in your everyday life. Otherwise it will be merely interesting and will not be applied, and we need to count on each other to practice as something that is tremendously supportive.
You'll receive contact details for every participant, and can attune to who you would like to try meeting with in a small group between the calls with me. You will then contact those people to agree a date and time. You don't have to stay with the same people, though there is benefit in nourishing one consistent small group for yourself if you can. I suggest you meet with two other people each time, or more if you like, meeting each time for 1 to 1.5 hours. Many people have already found this to be life-changing.
Haven't you arranged or assigned the practice-groups yourself in previous offerings – why not now?
Previously I have sometimes assigned people to small groups, which was often effective and sometimes was not. Some people will prefer to practice with at least some participants they've met before, though not everyone will. Perhaps a mixture is ideal. You'll be encouraged to arrange a first meeting once registration has closed, and to meet before the first call with me, working together with a simple practice that I will send you.
What if I can't be there for regular practice group calls?
You should meet with at least a few people, at a time in your schedule which works for you (there will be a range of time-zones represented in our group). Not meeting at all with others would mean your learning is individually focussed, and not fully supportive of you or of us as a whole collective (see Books Two and Three).
Is the syllabus given above fixed, as a programme we'll be following, and in that order?
No, and no. This work is emergent and usually guided 'live', in real-time. These are the themes we'll be covering, probably looping back and forth, and there may be others too, according to the ways our journey unfolds, and to how your practicing is going. There's no intention to reach a specific result.
Will I need to understand all the content, and practice it all?
No, and no. This is intended to support you in exploring and honouring your own inner experience. Content can help in framing understanding, and in stimulating perception and sensitivity, and is more about working with subtle energies than understanding in conventional ways. Not everything will speak to everyone in the same ways; some themes you may feel called to deepen into, while others may not resonate for you. You're free to practice what you feel called to explore, or what you feel may take you to a developmental threshold or edge in yourself.
In some of your previous offerings there's been a bonus or two, in addition to the main programme. Will there be any here?
Probably. For instance, I may meet and work with some practice groups who wish to book a slot with me, after they have met several times together first.
The week-long residential retreat at Findhorn, starting 1 September, will open to registration in June, for those who wish to apply (spaces are limited).
Both these two offerings will be available and payable separately.
Our timeline:
Beginning the journey:
Registration will close at the end of Tuesday 18 April (23h UK time), see How to Register below. You will then soon receive a schedule, a list of participants, and some suggestions to practice – by yourself, and with other people during the two weeks before we meet as a group for our first call (on Tuesday 2 May). Preparing in this way – reaching out and meeting with others – will help to form our energetic container, to vitalise our first calls and to seed in you the ground that we'll be covering.
Travelling together:
We will meet in our regular calls as a whole group on alternate Tuesdays, and you'll arrange to meet with two or three other people between those regular calls. To assist you, in the weeks between the regular calls, I will either send you some short pre-recorded guided practices or/and you can join me in a Q&A call, with any questions arising. We will also be gathering offline on Sundays, and will be sharing experiences and inquiries on the Facebook group page.
Completing the journey:
Our calls should be complete by the end of August, though I may offer some additional free calls or other options after that for those who wish (the inner material often continues to come in). And of course our practicing continues, as part of our lives. For those who wish, you're welcome to apply to join the September retreat in Findhorn, or to gather with other participants in retreat at times and in places to be arranged between you (sometimes in such gatherings I can join you online).
A pilgrimage calls us to an internal migration, a path running parallel to the outer road. With each step, the question we set out with evolves, winnowing through our surface concerns to what lies beneath. [David Whyte]
This is how to register:
Registration is open until 18 April.
Registration has closed for this offering, and Part 1 is now complete. My deep appreciation to all those who walked with me. There are no plans at present to continue the pilgrimage in this form; other forms may emerge and be announced in Stephen's newsletters.
Terms and Conditions (the small print):
These conditions help me to hold an energetic container that is healthy and effective for us all, and some of them are now a legal requirement. I know there's a lot to read through here, however it is important you understand that you are agreeing to each of these when you pay to journey with us.
Your Registration, Payment, and Refunds:
When you pay, you'll receive an automatic email confirming payment, and no other receipt or invoice will be issued by me. If you need a receipt that shows a more formal description then please input your own wording into Reason for Payment before you click on the button to pay. Payments will not be refunded in part or in full after Monday 1 May 2023 unless your circumstances are exceptional, at my own discretion. I also reserve the right to decline or to revoke registration.
The 'Guidance For Life On Earth' Materials:
You should be familiar with some of Book Two or Book Three, or both. If you aren't yet, then you agree to begin reading one of these two books by the time registration closes on 18 April. The Facebook group is for readers of the books. Once you've begun reading you're welcome to join us there; some people exchange reading recommendations for instance, and share experiences of the materials.
Our Online Zoom Environment:
Your sound and picture quality in our calls together are important and will impact upon us all. You agree to be visible on-screen whenever possible, in a well-lit and quiet environment, and to use a good-quality microphone, ideally one that stands separately or is combined in a head-set or in-ear headphones, and not a microphone that is built-in to your computer or device.
Zoom-links and Recordings of the Calls:
I may use recordings of calls with me to promote the wider field of this work, and you agree to my free use of any such material in this way. You also agree that the recordings you are given access to, as well as the Zoom-links to join the calls with me, are for your own personal use only in this pilgrimage, and that they may not be shared with anyone outside our group, or in any media.
My Services, and Your Responsibility:
Your participation requires an ability to hold a level of sustained presence, with others, and you agree to take full responsibility for your own mental, emotional and physical self-care and well-being in the context of whatever your participation may stimulate or open for you, during and after our programme.
My services aren't intended to substitute for therapeutic or medical advice, diagnosis, or treatment of any kind, and what's offered here may not enable you to integrate whatever may arise for you, online or offline. I'm not a qualified healthcare professional, and any suggestion I offer is, if you choose, to be followed at your own risk. You should seek the advice of your healthcare provider with any questions you have regarding a physical or non-physical condition or disorder; please don't disregard professional advice or delay in seeking it because of anything you read about my services or in my publications.
The content and framing of my services is intended for educational or informational purposes and is subject to change. I won't be held liable if you don't benefit from any intended or desired effects, and I disclaim any liability arising directly or indirectly from the use or non-use of information provided. Scheduled dates and times may also change; I will do my best to keep these and they can't be guaranteed.
Your Personal Information:
I will collect, store and use your personal information for the purposes of this pilgrimage only. From the data you provide, I will compile, and distribute to everyone who registers, a list of participants, their approximate locations and their email addresses, with the sole purpose of facilitating contact between participants as part of this programme, and I will send emails to all participants as a group.
I won't use any information I hold about you for anything else, and won't give or sell your information to anyone else. You won't be sent any news or marketing from me unless you either subscribe to my occasional newsletters by ticking the box on the payment page or you are already subscribed. You can unsubscribe at any time either by clicking on the link at the end of a newsletter or by writing to the email address above in How to Register.
You agree that the information you receive from me on other participants will be strictly for your own personal use in this pilgrimage only, and that you won't use it for anything else. I won't be held liable in case of anyone's misuse of any information provided to them.
Legal Framework:
Finally, I provide all my services through a limited company registered in England and Wales; you understand that these terms and conditions are laid out in accordance with the laws of those countries.
Acknowledgements
My thanks to those who joined me in February in the Yukon, Canada, where we prepared the way for the pilgrimage, and to all those who continue to inspire and nourish me and the wider field of this work.
I am dedicating all my work this year to my mother, Eileen Curtis (1936-2023).
Banner photography on this page by Alessio Soggetti, profile photo by Kate Bewick.
The temple bell stops
But the sound keeps coming
out of the flowers
[Matsuo Bashō]
---